Wiper news at the INSTALACJE Fair
The Wiper company will present at its stand no. 32 in hall 5 new products: VINYL FLOOR - shower drain for flexible floor coverings and INTENSI 316 - discreet shower drain.
VINYL FLOOR - shower drain for flexible floor coverings
Special design linear drainage intended for installation in floors that are to be covered with PVC coverings. Vinyl flooring is constantly gaining in popularity and has been used for years primarily in medical and cosmetic clinics, hospitals, but also in offices and more and more often at home. Such a trend has forced the creation of a completely new drain with a special snap-in design, which will allow for safe installation of the linear drain in a bathroom with a floor covered with PVC lining. The Vinyl Floor linear drain is made of high quality steel and finished with great attention to detail in order to provide demanding customers with a luxury product that will last for years.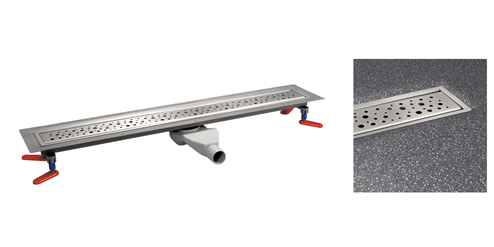 INTENSI 316 - discreet shower drain
Shower drain designed with the latest trends and market expectations in mind. Its very low construction allows for installation in difficult conditions. The gutter is available in two variants with the possibility of cutting to the desired length, which makes it ideally suited to the size of the shower tray. It is equipped with the new SNAKE BEAN or SNAKE BEAN DUO siphon. It receives water along its entire length. The standard length of the base is 300 mm, while the gutter and grate set is 1200 mm long. The whole is made of certified steel grade 316, polished, cut or mat. Also available in graphite and 3 shades of gold.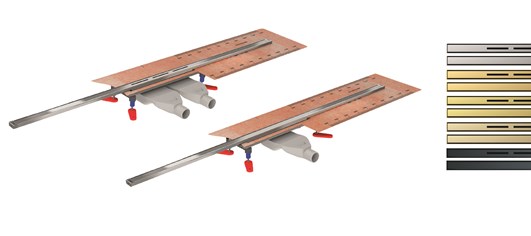 Find out more at:
www.wiper.pl
.
source: Wiper