New Volcano 1VT - S soon in Hajduk`s offer
Soon, Hajduk's offer will include a new series of Volcano 1VT - S inserts with even more ecological combustion parameters than previously offered by Volcano inserts. You will be able to talk to Hajduk experts during this year's INSTALACJE Fair on April 25-27 in Poznań in the Fireplace Zone at stand No. 128.
The new Volcano 1VT - S is characterized by a system of three deflectors, an optimally shallow hearth, which will be lined with special heat-resistant ceramics. The operational efficiency is over 83% - therefore the fuel consumption is reduced, the CO emission is only 517 mg / m3 and the emission of particulate matter only 10 mg / m3 - such low emissions contribute to environmental protection and the fight against climate change. Achieving such combustion parameters is possible thanks to many years of research and development work carried out in our own laboratory at the Hajduk company.
Such exceptionally good emission results were appreciated by the Jury of the EUROTOP 10 Biomass heating devices Poland 2021 competition and this contribution was among the winners of the 2021 edition. European homes.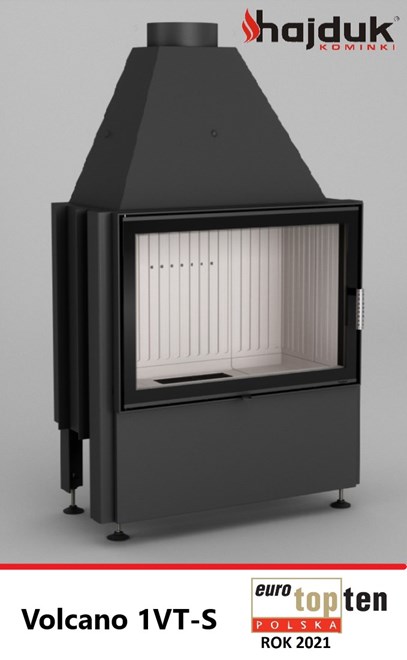 source: Hajduk